Confirmation bias & willful ignorance: How to deal with it
"My-side bias" makes it difficult for us to see the logic in arguments we disagree with
https://digest.bps.org.uk/2018/10/09/my-side-bias-makes-it-difficult-for-us-to-see-the-logic-in-arguments-we-disagree-with/?fbclid=IwAR2lSycCHV2zcsypkyJb8h9-E47aTMycJOi881-ETOuhyAfgHKNFgest940
"Our results show why debates about controversial issues often seem so futile," the researchers said. "Our values can blind us to acknowledging the same logic in our opponent's arguments if the values underlying these arguments offend our own."
Atheists, in most, if not all cases, aren't looking for evidence of Gods existence or proof. They are looking to find reasons that confirm what they want to be true. They look for validation. What they want, is to avoid God and find relief to justify to themselves what they want to be true.  They aren't interested in arguments, but when a theist makes them, the only aim is to find ways to refute and reject what points to a creator. It is called confirmation bias. Wiki: Confirmation bias, also called confirmatory bias or myside bias is the tendency to search for, interpret, favor, and recall information in a way that confirms one's preexisting beliefs or hypotheses. It is a type of cognitive bias and a systematic error of inductive reasoning. People display this bias when they gather or remember information selectively, or when they interpret it in a biased way. The effect is stronger for emotionally charged issues and for deeply entrenched beliefs.
Many unbelievers find it intellectually more justified or defendable not to declare themselves openly as ( strong ) atheists. They do want to avoid the burden of proof -  they know it would bring their position into trouble.  They know that all no - God hypotheses are intellectually bankrupt and easy to shut down. There are no good reasons to apply Occam's Razor to God. So they either duck cowardly and say: I do not hold an epistemologically elaborated position - I just do not believe yours. They try to sell their fish like this:  "
We replace God with honesty by saying "we don't know". The fact that we don't currently know does not mean we will never know because we have science, the best method we have for answering questions about things we don't know. Simply saying "God did it" is making up an answer because we are too lazy to try to figure out the real truth."
Sounds nice, but engaging a theist just to try to bring him down to unbelief without offering a better alternative, without any real intention to actually honestly consider and evaluate his beliefs means to waste his time and behaving egoistically, to use him to solidify his unbelief in God. What he does not realize, that, by doing so, all he is doing, is a way of self-delusion. We, believers in the promises of Christ, know, that our efforts make sense, independently if the counterpart considers our light of truth, or not, because of 1. Our words can germinate one day. Atheists do not forget, and in a particular, future situation, when they are more open, they can remember, and the information can help them to come to God. And 2. The ones that reject the truth and die without coming to Christ, cannot justify that they did not be called to come to repentance. If they get lost, it's their fault. Not Gods, or his servants which did not follow Christs calling to go to the world to preach the gospel.
Then, besides the weak atheists, we have the  " We don't know-ists. ".  They proudly do put on display their willful ignorance like the adornment of a peacock and feel that trumpet it to the world how little they know about origins is not only a beautiful but intellectually very scholar and worth of admiration. They put things upside down and don't realize that their position is a sublime admittance of brainlessness, laziness, and irrational blindness, not smart, but on the contrary: intellectually disturbing. But their real motivations are clear. They express just another form of confirmation bias and use another tactic to justify their unbelief. Their cognitive dissonance which they obviously do not admit is obvious, we are not ignorant of it.
For this reason, not rarely, when an atheist or agnostic has exposed, what his motivations are, it makes no sense for a theist to engage such a person for much time. I have a long list of people that I blocked, because, they cannot handle the fact that their motivations have been exposed, and not rarely, they lowered the level to personal attacks. My way to deal with it is either blocking, or saying goodbye, and not engaging further. Our time is precious.
There are many out there that need their faith to be strengthened. And providing evidence in Creation that points to God is a formidable way.
========================================================================================================================================
Atheism & Self-delusion
I think the problem with spiritually blinded people is that they are so blinded that they have no idea how blinded they are. If they're totally spiritually blind, how can you possibly realize that they are blind? They'd have to realize how blind they are.  In order to know how blind they are, it requires visual skills in order to compare which means that if they're absolutely no good at seeing at all then they lack exactly the skills that they need to know that they're absolutely no good at sight and this explains not just atheists but the condition of almost the entire pantheon and various breeds of unbelievers. There is no worse blind man than the one who doesn't want to see. The precondition to see is the will to see. Then God can open their eyes, and they realize where they were.
John 3.19: This is the verdict: Light has come into the world, but people loved darkness instead of light because their deeds were evil.
John 12.40: He has blinded their eyes and hardened their hearts, so they can neither see with their eyes, nor understand with their hearts, nor turn—and I would heal them.
2 Corinthians 4:4: In their case the god of this world has blinded the minds of the unbelievers, to keep them from seeing the light of the gospel of the glory of Christ, who is the image of God.
2 Corinthians 4:6 For God, who said, "Let light shine out of darkness," has shone in our hearts to give the light of the knowledge of the glory of God in the face of Jesus Christ.
2 Corinthians 4:3-4 And even if our gospel is veiled, it is veiled only to those who are perishing. In their case the god of this world has blinded the minds of the unbelievers, to keep them from seeing the light of the gospel of the glory of Christ, who is the image of God.
The human heart is the hardest thing in the universe, harder than Iron. Harder than diamonds. We shall not expect it to change just because we have irrefutable evidence that there is a Creator. But God does miracles. Even today. If he turned a Saul into a Paul, he can draw even the most hardened atheist to him.
Acts 17:30
In the past, God overlooked such ignorance, but now he commands all people everywhere to repent.
Ezekiel 36:26
"I will give you a new heart and put a new spirit within you; I will take the heart of stone out of your flesh and give you a heart of flesh."
=====================================================================================================
I see it over and over: Atheists are throughout defeated in their reasoning that our existence can be explained without a creator. But once all arguments are exhausted, and they find themselves in a situation, where they cannot sustain what they tried to justify, rationally, they need to face the brute fact that God exists. And this situation demands that they make a decision. That is where will kicks in. C.S.Lewis brought it straight to the point, when he wrote, that atheists look for God, like a thief for the police station. A honest agnostic seeker, after his journey, and evaluating all evidence, has to come without doubt to the conclusion that Theism is the best answer after a critical analysis of the evidence that surrounds us. That brought Anthony Flew to abandon his views, and endorse deism. The quest of God IS one that demands us rationally to search him. An irrational worldview can only perpetuate based on blind faith, which unfortunately all to often is the case. But a worldview , to be true, must withstand rational, philosophic, and scientific scrutiny.
Many atheists, however, become misotheists, or indifferent altogether towards questions of origins, and God. We are often accused of making baseless claims when we point out why atheists are atheists. I agree everyone has its personal reasons and motivations. But a general picture can be outlined. An atheist, which cannot sustain his views rationally, rejects God because of will. He does not WANT ( will ) God in his life. He thinks life without God is better. He has the ( false ) perception and imagination that life without God will provide more freedom. And that it is not worth to obey a higher entity, whatever his laws are. Another reason is: Statistically, it is proven, that most people define their position in regards to religion when they are young. Older people are accustomed to a certain lifestyle and see no necessity of change.
In the end, the big issue is spiritual. Surrender to God is a spiritual event and transition, that is provoked by the change and moving of the "heart" ( or your inner being ), moving from a spiritual dead life to a spiritual awakening, where God begins to dwell, interact, and live in the life of a believer.
I also think, God in his wisdom, wanted it so: It would not be just if people of higher intelligence would have an advantage over people with less IQ/education/instruction. So God made our position to HIM a quest of our heart, a moral decision. So there is equality. Even people with a certain mental deficiency can find and worship God, and become his children. 
What a blessing experience of all those, which have had the courage to be persuaded by Gods love and grace !!
=====================================================================================================

An atheist is NOT an atheist for the reason that there is not enough evidence of Gods existence.
An atheist is so essentially because of will. He might have a distorted view about who God is ( like Richard Dawkins ), or simply because he does not want a higher being in his life which says the direction, and gives moral rules). Whatever. They want to be their own "highest being" and live autonomously from God. Their rationalization that there is not enough evidence of Gods existence is just a way to justify to themselves, what they already want to be true since the cognitive dissonance and poking of their conscience from time to time must be appeased somehow.
When we demonstrate that they borrow from the theistic worldview to make sense of their own ( there cannot be objective moral values without God, nor any reason of existence, nor can they trust their own logic and thinking process )  we apply classical apologetics.
As an automatical reaction, when confronted with the logical inference of creation upon the evidence in scriptures, and the natural world, besides of logical reasoning and philosophy, all they will do, is try to find counter-arguments to reject what they do not want to be true. Our dialogue will sharpen their cognitive dissonance and discomfort for a while because they know their position is notwithstanding scrutiny. But time has its effect.  They will soon forget what they heard and move on without seeking God. Business as usual.
BUT: If at a different moment in time, they change their attitude, and for one reason or another, start to seek for God, what they know already, can be of help. That includes 1. Reasons that they know why theism makes sense, and 2. how they feel they were treated by the other side ( us, believers. Is the other team attractive to make part, are they nice? ) That's why it is important they can see the difference of how we treat our next. With love, justice, and respect.
So, in the end, who draws the unbeliever to Christ, is the holy spirit. We are called to proclaim the gospel, to pray for unbelievers, and trust that the Lord will reach his goals to form the  " Body of Christ, his bride".
1, Corinthians 9.20: 20 To the Jews I became like a Jew, to win the Jews. To those under the law I became like one under the law (though I myself am not under the law), so as to win those under the law. 21 To those not having the law I became like one not having the law (though I am not free from God's law but am under Christ's law), so as to win those not having the law. 22 To the weak I became weak, to win the weak. I have become all things to all people so that by all possible means I might save some. 23 I do all this for the sake of the gospel, that I may share in its blessings.
1 Peter 3.15: Always be prepared to give an answer to everyone who asks you to give the reason for the hope that you have. But do this with gentleness and respect,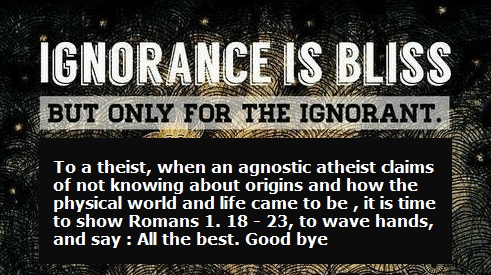 Last edited by Admin on Sun Nov 25, 2018 9:39 pm; edited 9 times in total