How you can get Saved!
https://reasonandscience.catsboard.com/t2501-how-you-can-get-saved
A mind, and a heart, that is touched by the experience of knowing God by the message of the gospel, Christs sacrifice, proof of the unfathomable love of our heavenly father, and HIS amazing grace, is born again, can not and will never get back to its old dimensions.
Many reject God because they have a false understanding of His character. God loves us DESPITE our sins. But in order to start a relationship with Him, we need to recognize that we are sinners, confess our sins, and be willing to change, and to leave them. Through and in Christ, we can restart. We can be restaured. What is broken, can be fixed.  That is the message of the gospel. Christ is willing to forgive us. Now it depends on how we respond.
Do you know what kept Jesus Christ upon that cross ? It was not the nails, it was HIS love for us. Without the shedding of blood, there is no forgiveness. But God became a man and shed his own blood and died a criminals death so that all who will believe in him will be redeemed. And because of his resurrection from the dead, we can be justified and set free and become a new man through faith alone in Jesus Christ and what he did for us. We can do NOTHING to save ourselves. Our righteousness is as filthy rags before almighty God. But through faith in the gospel of Jesus Christ, who is the son of God and is God himself in human flesh, and in his death on the cross and his redeeming blood, and in the power of his resurrection from the dead, you will be saved. All you need to do is believe the gospel, that's all it takes. Just believe it. It is not blind faith. Jesus Christ calls everyone everywhere to repentance, which means to change your mind, and follow him. And I lovingly suggest that you believe this message. Anyone who rejects Jesus Christ stands condemned, because they have rejected the only one who can save them from their sins. I will leave you with this and give it some honest thought.
We *deserve* no mercy or grace. None of us, including you. We have all violated God's character.
God is truth. When we lie, we violate His character.
God is life...the source of all life. When we are angry with someone, according to the Lord Jesus Christ, it is murder of the heart...so we give God a slap in the face.
God is faithful...so when we lust after someone, not our heterosexual spouse, we commit adultery of the heart...and blaspheme the character of God by our rebellion against His nature by being unfaithful.
God created us to glorify Him and enjoy Him forever. So he created us in His image (meaning, with a mind, emotions and a will).
As sinners, we all deserve Hell. Yet the very breath in your lungs, the water you drink and the food you eat is all a manifestation of God's mercy, *in spite of* your rebellion...and the same is true for me and everyone else.
God's kindness in providing for you *in spite of* your rebellion should lead you to repentance (Romans 2:4).
Jesus Christ willingly suffered the wrath of God the Father, laying His life down for His sheep.
He now calls all men everywhere to repentance. Including you.
May God grant you a heart that sees this fact.
BOUGHT, PURCHASED, RANSOMED & REDEEMED
For you were 
BOUGHT
 at a price; therefore glorify God in your body and in your spirit, which are God's.
1 Corinthians 6:20
Therefore take heed to yourselves and to all the flock, among which the Holy Spirit has made you overseers, to shepherd the church of God which He 
PURCHASED
 with His own blood.
Acts 20:28
"...just as the Son of Man did not come to be served, but to serve, and to give His life a 
RANSOM
 for many."
Matthew 20:28
For there is one God and one Mediator between God and men, the Man Christ Jesus, who gave Himself a 
RANSOM
 for all, to be testified in due time,
1 Timothy 2:5-6
knowing that you were not 
REDEEMED
 with corruptible things, like silver or gold, from your aimless conduct received by tradition from your fathers, but with the precious blood of Christ, as of a lamb without blemish and without spot.
1 Peter 1:18-19
These are all terms used to describe a financial transaction.
When you complete a transaction at the store the cashier gives you a piece of paper that describes the details of the price paid
It's called a 'receipt'.
"Much more then, having now been justified by His blood, we shall be saved from wrath through Him. " (Romans 5:9)
"In Him we have redemption through His blood, the forgiveness of sins, according to the riches of His grace" (Ephesians 1:7)
"The blood of Jesus Christ His Son cleanses us from all sin." (I John 1:7)
"For He made Him who knew no sin to be sin for us, that we might become the righteousness of God in Him." (2 Corinthians 5:21)
"But now in Christ Jesus you who once were far off have been brought near by the blood of Christ." (Ephesians 2:13)
"Likewise He also took the cup after supper, saying, "This cup is the new covenant in My blood, which is shed for you." (Luke 22:20)
"Knowing that you were not redeemed with corruptible things, like silver or gold, from your aimless conduct received by tradition from your fathers, but with the precious blood of Christ, as of a lamb without blemish and without spot." (1 Peter 1:18-19)
Jesus said, "I am the Way, the Truth and the Life, no one gets to the Father but through Me."  No other has made such claims, not even the well known religious leaders such as Confucius, Buddha or Mohammed. Jesus is the only option through which one might receive forgiveness and eternal life. Jesus alone is our ticket to Heaven. Some call this narrow-mindedness, but who'd buy a ticket to Tokyo and then argue later if the plane indeed goes to Tokyo and not Beijing? Do we see a psychiatrist when we have a toothache?  So with something as important as our eternal destiny, why be casual? How can all ways be true ways, when Jesus said no one gets 's to the Father but through Him? Someone or someones must by lying. Too many say Jesus was just a mere prophet when Jesus Himself accepted worship while He was on earth. Jesus was either a blasphemer or He was and still is God! There is no a "good prophet but not God" option.
Are you saved? Have you settled your eternal destiny? If not, consider reading on below. If God is tugging at your heart today, do not harden your heart, respond to His call. You don't need to have all the answers to make the decision. God requires faith, have faith and I assure you, once you enter into a relationship with Him, He will share much of Himself with you. I mean, do you often go about telling strangers extra personal things about yourself? See, well in the same way, don't expect to know everything before you make the decision to surrender. God wants fellowship, intimate fellowship with His creation. As we fellowship with Him, He will grow us in knowledge of Him. That is a privilege, He is not obligated to tell us anything about Himself, He is God and can do as He sees fit. But because of His loving nature, He wants to have a relationship with His creation. We cannot know everything about God, He is eternal and eternally good at that. What's so eternally good about Him? Again, consider entering into a relationship with Him and find out all He wants you to know.
http://jesus-themessiah.com/getting-saved/
God loves you, and wants to know you and reveal Himself to you. Nothing is more thrilling. But you have to come to Him by faith, Humbly, believe in Him, repent and put your faith and trust in Jesus Christ to save you because you can't save yourself.
The recognition of the seriousness which God sees the matter of sin, the due penalties for that sin, and the meritless favor He extends to those who accept His provision for our failings all should magnify our appreciation of who He is, and how essential it is that we approach Him ENTIRELY on His terms, not ours.
Hell is a real place of eternal torment, but God himself came in the person of his son to die for the sins of those who will believe in him and paid our debt with his blood for our sins, and arose from the dead for our justification and to set us free from the power and bondage of sin and death. Whether you realise it or not, as an atheist, you are a slave to the sinful nature that we all inherited from Adam and Eve and their sinful rebellion against their creator. We are no better. Because of our sins, the wages of sin is death. And now this is where John 3:16 comes in. The fact that we are all deserving of Hell, including me and every human being on Earth, and the fact that we cannot save ourselves, while we were yet sinners, Jesus Christ died for the sins of the ungodly to that by faith in the power of his redeeming blood that was shed for our sins to pay the debt that we could NEVER pay, God himself, loved us so much, that he took on human form and became as one of us, and died our death, that we might live.
God Loves Me
You are God's creation. You were created because God loves you. He doesn't just love you, with an ordinary love, but with a love that will last forever. Love is not just something that God does, it's what He is. He defines the true meaning of love: God IS love (1 John 4:8 ). He knows your name, He knows everything there is to know about you, your likes and dislikes, your strengths and weaknesses. God has a plan for your life. He loves you so much that "neither death nor life…nor anything else in all creation will be able to separate us from the love of God." Romans 8:38-39 Do you believe that there is a God who loves you? Do you believe that He has a wonderful plan for your life? God desires us to draw near to Him and experience His amazing love and a life full of joy. However, He does not force mankind to follow His plan like robots. He created us to have the free will to choose whether to accept or reject His love and His guidance for our lives.
Do you wonder how there can be a loving God when the world is full of evil and suffering? Read on…
I Have Sinned
As we read earlier, God created us to have the choice to accept or reject His guidance. Much of the sadness of the world is due to mankind's wrong decisions and rejection of God's love, which is called sin. The Bible teaches that evil, pain and death entered the world because of a wrong choice, the disobedience of the first man, Adam. The Bible says, "sin entered the world through one man, and death through sin, and in this way, death came to all men…" Romans 5:12 Every person has sinned. Romans 3:23 says "all have sinned and fall short of the glory of God" By sinning, we have chosen to live life our own way, rather than God's way. God sometimes feels so distant because of the sin that separates us, and we fail to meet the perfect standard of God's goodness. Even more serious is the punishment for our sin, which is eternal death, eternal separation from God. Even though we will each experience a physical death when our lives on earth come to an end, we all deserve to face a spiritual death, an eternal separation from God, what the Bible calls Hell. Hell is a real place that those who have rejected God go to for all eternity.
No matter how hard we try, we have all failed and turned away from God. Is there anything that can be done about this sin problem?
Jesus Died for Me
Eternal separation from God is not His desired plan for us. As we read earlier, God loves us. From this love, He provided a solution to our sin problem by allowing His Son, Jesus Christ, to be punished in our place. "For God so loved the world, that He gave His only begotten Son, that whosoever believes in Him shall not perish but have everlasting life." (John 3:16)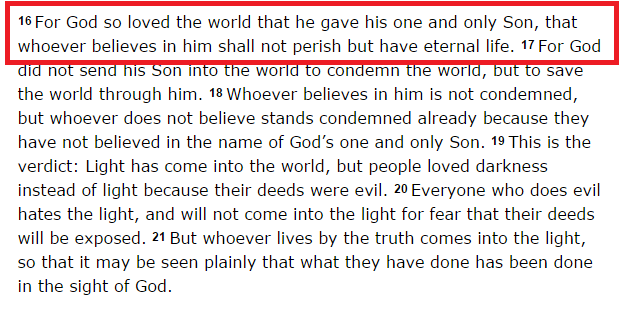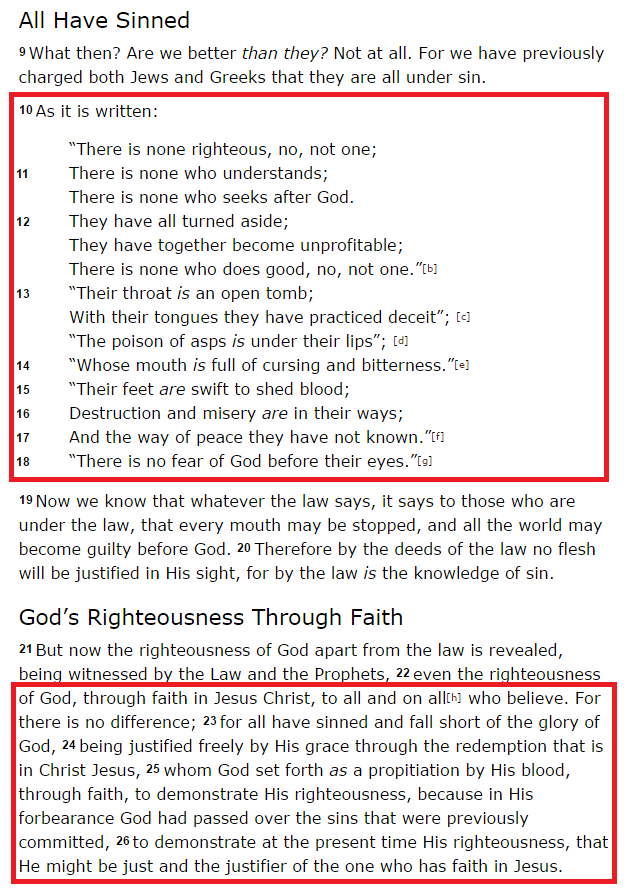 Jesus Christ is fully God in the form of a man. While Jesus lived on earth, He loved and healed people, and lived a completely sinless life. He was falsely accused and crucified on a cross.
He did all of this willingly because He wants to save us from judgment we deserve. When He suffered and died on the cross, He took all of our sin and the sin of the world upon Himself. He experienced spiritual death as well as physical death. He paid the price for all of our sins and victoriously rose from the dead three days later. He is alive today and waits for us if we choose to accept Him into our lives. God sent Jesus into the world to save it, to offer forgiveness of sin, peace, healing, joy and everlasting life.
God loves me, I have sinned, but Jesus died to save me…so what now?
I Need to Decide
God has done His part. Jesus gave His own life and received the punishment for OUR sins. We don't deserve His gifts of forgiveness and promise of eternal life. If you believe that He exists, that He loves you and that He died for you, then you can start a relationship with God right now. The separation between you and God can be removed.
God created you with free will, and the choice is yours. You can surrender your life to God, the Creator of the universe who only wants the best for you, or you can walk away and face the inevitable consequences, paying for your sins eternally in Hell.
Salvation is a free gift from God, you cannot redeem your bad doings, your sin, by adding your good works, like giving to the poor. Many have a warped idea and hope to get a ticket to Heaven by trying to get their good to outweigh their bad. Remember the penalty of sin is death. Someone has to die for sin to be paid, there's no other way. Jesus paid the price. He gives us eternal life if we acknowledge what He did and who He is.
"For by grace you have been saved through faith. And this is not your own doing; it is the gift of God.." (Ephesians 2:8 )
If you are ready to make the decision to accept His gift of salvation and allow God to be the Lord of your life, you can simply ask Him by praying in the name of His Son, Jesus Christ.
But wait what does it mean to be ready?
I Am Ready
Our heart is ready when we are genuinely aware of our sin and need for a perfect Saviour, who is only Jesus Christ. A genuine confession of sin is called repentance. Repentance includes the change of mind and purpose. There must be a true sense guilt and sinfulness and an awakened hatred for sin. Our purpose must be now God-ward with a persistent endeavour after a holy life in a walking with Jesus in the way of His commandments.
Now that you may be ready, and we hope you are, speak to the Holy God who loves you. Confess your sin, your need for a Saviour and accept Jesus to be the Lord of your life. Your prayer does not need any fancy words, just a sincere heart.
"That if you confess with your mouth, "Jesus is Lord," AND believe in your heart that God raised Him from the dead, you will be saved." (Romans 10:9 )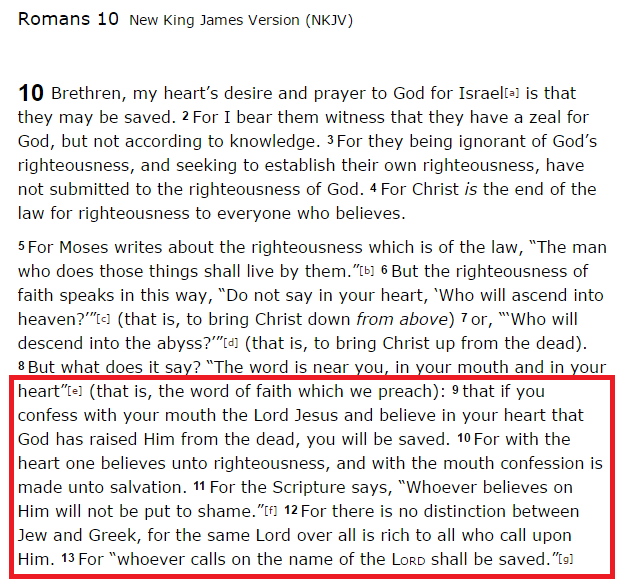 Your prayer, along with a sincere heart may sound like:
God, I know that I have sinned against You and against others. I am truly sorry and now I want to turn away from my sinful past and live a life that pleases You. I believe that Your Son, Jesus Christ, paid the price for my sins on the cross, and I believe that He conquered death when He rose from the dead. I receive Jesus as my Saviour and Lord. Please forgive me and help me now through Your Holy Spirit as I decide to live only for You for all eternity. In the name of Jesus Christ I pray, Amen.
Is that all? Can I now go my merry own way?
My Daily Journey
You are now saved if you sincerely said that prayer and the Devil is not happy! You're  now a target because you no longer want to live in his wicked ways!! Now that you are saved, it is important that you tell someone close to you about your decision. You will need to communicate with God daily through prayer and allow Him to guide you in your decision making. Reading the Bible is important, you cannot make it without the Word of God. The Devil knows the Word and many times he twists the Word and uses it against his targets. When we are ignorant of Scriptures, we don't know how to defend ourselves against the enemy's tactics.
Christianity is not about any single human being, it is about Christ, who is the Lord and about His church, the body of all believers or Christians. So sharing and communicating with other believers is also important. Again I say it is important to pray and read the Bible daily, do not depend on others to preach the Word of God to you. As a new creation in Christ, you have the seal of the Holy Spirit living in you. The Holy Spirit speaks to us through the Word of God, we cannot recognize His voice if we do not know what He says in the Bible. So read it, meditate on it and live it!
Finally, Jesus commands that we be baptized in the name of the Father, Son and Holy Spirit. This is a public confirmation of our faith in His Death, Burial and Resurrection.
Jesus said: "For whoever is ashamed of Me and My words, the Son of Man will be ashamed of him when He comes in His glory, and the glory of the Father and of the holy angels." (Luke 9:26 )
One more thing, as long as we are on earth, we are to share Christ with others. We are to tell others about His way of salvation. We are to do all of this in peace and love because the way of Jesus is peace and is love.
Jesus said: "Go therefore and make disciples of all the nations, baptizing them in the name of the Father and the Son and the Holy Spirit,20 teaching them to observe all that I commanded you; and lo, I am with you always, even to the end of the age." (Matthew 28:19)
and…
"By this all men will know that you are My disciples (followers or Christians), if you love one another." (John 13:35)
and…
"If you love Me, you will obey what I command." (John 14:15) Bearing fruit in keeping with our repentance is a daily thing. We are still in this earthly body, so we will have much struggle to do the right thing by God's standards but by His grace we are able. People should see a difference in our attitude and in our actions. When we fall short of His glory, remorse should follow, because we should no longer have that desire to live in sin, which is in direct opposition to God and all He stands for. Jesus foretold us that we'd have much struggle in this world but has promised that it (tears, struggles [Revelation 21]) will all come to an end one day, and we will meet Him in glory, for He is our exceedingly great reward. (Genesis 15:1) So press on, and pray on, for God is your shield!
Go now in peace, to love and serve the Almighty God!
David Cole:
The gospel plan of salvation has five steps. Becoming a Christian is by choice, God does not force anyone to believe, rather he persuades them to believe. (John 3:36). The steps are as follows:
Step 1: Hear the Gospel. (Romans 10:17, Matthew 17:5)
Step 2: Believe.  Putting one's trust in and having faith in Christ. (John 3:16, 36, 20:30-31, Romans 5:1-2)
Step 3: Repent of one's sins. (Acts 2:38, 17:30, 2 Peter 3:9) Notice that this step requires one to acknowledge sin and its penalty. (Romans 3:23, 6:23)
Step 4: Confess Jesus as the Christ. (Matthew 10:32-33, Romans 10:9-10)
Step 5: Water Baptism. In baptism we follow Jesus' example. (Matthew 3:13-16) We obey the great commission. (Matthew 28:18-20, Mark 16:15-16) Through baptism we receive forgiveness of sins. (Acts 2:38, 22:16) We are clothed in Christ. (Galatians 3:27) In baptism we become members of Christ's body, the church. (1 Corinthians 12:12-23) We participate in Christ's death and resurrection (Romans 6:3-5, Colossians 2:12, 3:1) We pledge our devotion and lives to God. (1 Peter 3:21) In baptism we come into contact with the saving blood of Christ. (Matthew 26:28, Hebrews 9:16-22 with 10:22) And finally we participate in the new birth through baptism. (John 3:3-5)
People who became Christians in the Bible were all water baptized. Pentecost (Acts 2:14-41), The Ethiopian (Acts 8:26-40), Saul (Acts 9:1-19), Lydia (Acts 16:11-15), The Philippian Jailer (Acts 16:16-34).
Some appeal to Acts 10 as a case where water baptism was preceded by the baptism of the Holy Spirit to assert that the house of Cornelius was saved prior to being water baptized, but that was not the case. In Acts 10, Cornelius was not saved until he entered into the New Covenant relationship with God. Water baptism is the initiation ceremony into that covenant relationship similar to a wedding ceremony for a marriage covenant. Can two people be married if they haven't had some kind of marriage ceremony? Not legally. They are just shacking up.
Just because one received the Holy Spirit does not mean they were saved. King Saul in the Old Testament received the Holy Spirit and prophesied but he wasn't saved. There is also a case of a donkey receiving the Holy Spirit and speaking in audible language but it is hard to imagine it being saved either.
The Holy Spirit fell on the house of Cornelius not to save them, but to show Peter that the Gentiles were now "chosen" by God to be saved through the gospel just as the Jew were. If baptism was not necessary for their salvation then why did Peter, after preaching to them, command them to be water baptized? Acts 10 cannot be used to defend salvation without baptism. All believers in Cornelius household were water BAPTIZED. That's when they signed the New Covenant with God and came in contact with the saving blood of Jesus Christ. The water in baptism was symbolic of Jesus blood which covered them and washed their sins away.
A second objection that is often offered is the thief on the cross.  Jesus said he would be with him in paradise.  It is important to understand that the thief was a Jew under the Old Covenant prior to the initiation of the New Covenant at Pentecost.  Baptism into Christ had not yet begun.  Had the thief been in Jerusalem on Pentecost he undoubtedly would have obeyed Peter's command to be baptized for the forgiveness of sins.  As it was, he died in the age preceding the New Covenant age and was judged by his faith within the covenant he died in just as Abraham, Isaac and Jacob were.  The faithful of the covenants preceding the New Covenant were judged on their faith and obedience to the commands of God within their respective covenants.  Those of us in the New Covenant age are responsible to have faith and obedience to the gospel which included baptism.
Another objection people make involves Mark 16:16. Jesus having left out "is not baptized" in the negative of his statement on the salvation of those who believe and are baptized, does not disqualify baptism as a necessary part of the salvation process. If someone does not believe he is not going to be baptized. It needn't be explicitly stated. It is understood.
Let's say someone says, "He who comes forward and signs the contract shall be a business partner; but he who does not come forward will not receive partner benefits." Does that mean that one can still be a business partner without signing the contract? Does one enter the contract just by "coming forward"? So faith without obedience to the Lord's command to be baptized does not bind the New Covenant.
Let's get serious! Even the demons believe but they are not saved. What then separates the "saved" from the unsaved? It is those who have signed the covenant with God in the prescribed gospel manner, through hearing the gospel, faith, repentance, confession and water baptism. Why toy with your own or somebody else's salvation? There was no such thing as an unbaptized Christian in the New Testament.
Satan the deceiver
https://reasonandscience.catsboard.com/t2302-satan-the-deceiver#4727
Let's suppose you would have to make a decision, that would decide about life and death. Someone would play a state lottery 200 times in a row and win each time. You would have to decide either that a) someone was cheating, or b) not. If you hit the right answer, you would live. If you chose the wrong answer, you die. Which one would you choose? I think anyone would say, that the game was fixed. The odds to win 200 times in a row are unimaginably low. Atheists will say, it was luck......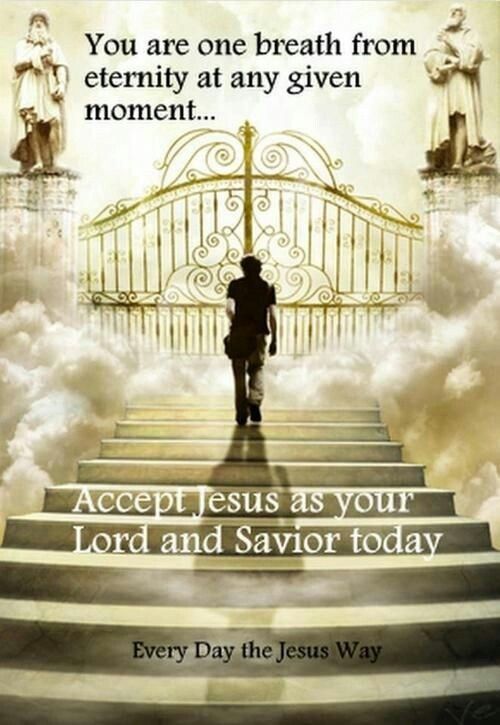 Last edited by Otangelo on Sat Apr 30, 2022 9:07 am; edited 12 times in total