Origins - what cause explains best our existence, and why?

Origins - what cause explains best our existence, and why? - INDEX & CHAPTERS
https://reasonandscience.catsboard.com/t2820-origins-what-cause-explains-best-our-existence-and-why-index-chapters
Molecular biochemistry, biology, the origin of life and biodiversity, systematically analyzed from a universal perspective
https://reasonandscience.catsboard.com/t2590-origins-what-cause-explains-best-our-existence-and-why
Content
Abiogenesis, and the origin of life
Crack the Genetic Code and Cipher
Current scientific models and attempts to explain the Origin of Life
Current scientific transition proposals from a supposed "progenote" to the last universal common ancestor (LUCA)
LUCA—The Last Universal Common Ancestor
Essential elements and building blocks for the origin of life
From DNA to Proteins
The Cell
The three domains of life
Membrane Structure, Synthesis, and Transport
Energy, Enzymes, and Metabolism
Cellular respiration and fermentation
Photosynthesis
Cell Communication
Multicellularity
Gene expression at the molecular level
Gene Regulation
The Eukaryotic Cell Cycle, Mitosis, and Meiosis
Developmental Genetics
Amino Acids and peptide bonding
A common step determines the chirality of all amino acids
The amino acid sequences of polypeptides determine the structure and function of Proteins
Overview of the Nitrogenase enzyme complex
Breaking the N2 triple bond: insights into the nitrogenase mechanism
Peptide bonding of amino acids to form proteins and its origins
What Is the Metabolic Fate of Ammonium?
Glutamine synthetase (GS), a incredible molecular super-computer which defies naturalistic explanations
How Do Organisms Synthesize Amino Acids?
The folate biosynthesis pathway
Cheating of secular science papers, claiming of evolutionary mechanisms in place prior to life fully setup and self-replication.
Key terms:
Spontaneous generation
Primordial soup
Miller–Urey experiment
Amino acids
Polymerization
Lipids
Carbohydrates
Nucleic acids
Hydrophilic
Hydrophobic
Lipid bilayer membrane
Catalyst
Zeolites
Black smokers
Archaea
Ribozymes
RNA world
Prokaryotes
Eukaryotes
Organelles
Mitochondria
Chloroplasts
Flagellum
Endosymbiosis theory
This book aims to distinguish itself from other books on biochemistry based on the philosophical framework of methodological naturalism.  The author starts with the admission that both possible causal mechanisms of origins, intelligent and mental, and natural ( non-intelligent ) deserve to be scrutinized, tested, elucidated and analyzed, in order to find the best, case-adequate answers of origins. In this book, we will analyze how information-based molecular machines, metabolic networks, and organisms operate, currently accepted explanations of origins, their shortcomings, and propose eventually intelligent design/divine creation as a better, more compelling explanation of origins.
Historical sciences, and methodological naturalism
Methodological naturalism is necessary for science because science requires that as a precondition of investigating natural things. It is not necessary to elucidate historical facts, however. History does not investigate by empirically determining anything. Although history does seek to answer questions about the past, it requires only that the past is rational. Rational simply means that there is a reason. So if something did happen that was an act of God in the past, then as long as that act had a reason, history can investigate it.
The specific complex information of living systems as, well as fine-tuning agents of a life-permitting universe and immaterial truths have causal materialistic dead ends. However, intelligent design is a current observable mechanism to explain the design, thus are an adequate simple causal mechanism to explain these realities of our universe, its fine tuning improbabilities, information, immaterial abstracts, etc. Intelligence can and is a causal agent in the sciences such as forensics, archeology engineering, etc., thus there is no reason to rule out a priori the unobserved designer scientifically. We only rule him out by philosophical or anti-religious objection, which anybody has the free will right to do, but it isn't necessarily true or right to do so, and we can't use science to do so, if we are unbiased, correctly using the discipline. Additionally, to argue nonempirical causes are inadequate would rule out many would be mainstream secular materialistic hypothetical causes as well. It then becomes a matter of preference to the type of causes one is willing to accept and one's preferred worldview has a lot to do with that. 1
There are basically 3 possible  causing agents of origins and the universe as a whole:
1.
Of the universe and the physical laws:
an intelligent creator, or random unguided natural events
2.
Of the fine-tuning of the universe  and the origin of life:
an intelligent creator, random unguided natural events, and physical necessity
3.
Of biodiversity:
above three, and evolution
Physical necessity
 is the term that is given to the situation where something is forced to take a certain course of action. Events that are conditioned by some values, forces, laws, norms or goals.  In physics,  the concept of necessity was applied to cases of strict determination and restriction due to so-called causal laws. It's the hypothesis that the constants and quantities had to have the values they do so that the universe and the earth could not take any other course, than the one it did. 1,3
Intelligent design/creation
 stands for guided, reason based, directed, planned, projected, programmed, information based,  goal-constrained, willed causation by a conscient intelligent powerful eternal, non-caused agency. Chance and evolution could be a included mechanism in the intended goal, but that would in the end still be an intelligence-based process.
Evolution: 
Biodiversity by evolution through random mutations and natural selection, genetic drift, gene flow, or pre-programmed evolution 
There are only these options.  Either is there an intelligent creator, or there is not. Those are the only options.  If there is no God, then everything is a result of ..... what exactly?
Chance, as exposed above, isn't a thing. Physical necessity could only act once a physical universe exists. Beyond the universe, there were no physical laws.
Once it's granted that nothing has no causal powers, it's evident the universe could not have emerged from absolutely anything. Nobody times nothing equals everything is irrational to the extreme nonetheless, some very "smart" people think that proposition makes sense, and write extensive books about the subject ). Or, behind this complex universe is an incomprehensibly intelligent and powerful eternal being who made everything.
This result means that intelligent design cannot be removed entirely from consideration in the historical sciences. They are a division of history rather than science, and what applies to history, in general, applies to them. However, evidence must be found to support them.
We do not need direct observed empirical evidence to infer design. As anyone who has watched TV's Crime Scene Investigation knows, scientific investigation of a set of data (the data at the scene of a man's death) may lead to the conclusion that the event that produced the data (the death) was not the product of natural causes, not an accident, in other words, but was the product of an intelligence a perpetrator.
But of course, the data at the crime scene usually can't tell us very much about that intelligence. If the data includes fingerprints or DNA that produces a match when cross-checked against other data fingerprint or DNA banks it might lead to the identification of an individual. But even so, the tools of natural science are useless to determine the I.Q. of the intelligence, the efficiency vs. the emotionalism of the intelligence, or the motive of the intelligence. That data, analyzed by only the tools of natural science, often cannot permit the investigator to construct a theory of why the perpetrator acted. Sherlock Holmes can use chemistry to figure out that an intelligence a person did the act that killed the victim, even if he can't use chemistry to figure out that the person who did it was Professor Moriarty, or to figure out why Moriarty did the crime. 
Same when we observe the natural world. It gives us hints about how it could have been created. We do not need to present the act of creation to infer creationism / Intelligent design.
This illustrates why I am against methodological naturalism applied in historical sciences because it teaches us to be satisfied with not permitting the scientific evidence of historical events to lead us wherever it is. Philosophical Naturalism is just one of the possible explanations of  the origin of the universe, it's fine-tuning, has no answer about the origin of life, explains very little about biodiversity, and what it explains, it explains bad, has no explanation about essential questions, like the rise of photosynthesis, sex, conscience, speech, languages, morality. It short: it lacks considerable explaining power,  which attracts so many believers because they think, they do in their life whatever pleases them, no interference from above.
Sean Carroll,
 The Big Picture: On the Origins of Life, Meaning, and the Universe Itself.
Science should be interested in determining the truth, whatever that truth may be – natural, supernatural, or otherwise. The stance is known as methodological naturalism, while deployed with the best of intentions by supporters of science, amounts to assuming part of the answer ahead of time. If finding truth is our goal, that is just about the biggest mistake we can make. 15
Scientific evidence is what we observe in nature. The understanding of it like microbiological systems and processes is the exercise and exploration of science. What we infer through the observation, especially when it comes to the origin of given phenomena in nature, is philosophy, and based on individual induction and abductional reasoning. What looks like a compelling explanation to somebody, cannot be compelling to someone else, and eventually, I infer the exact contrary.
In short, the imposition of methodological naturalism is plainly question-begging, and it is thus an error of method.
How to recognize the signature of (past) intelligent actions
PROBABILITY AND SCIENCE
A typical misconception about science is that it can tell us what will definitely happen now or in the future given enough time, or what would certainly have happened in the past, given enough time. The truth is, science is limited in that it does not grant absolute truth, but only yields degrees of probability or likelihood. Science observes the Universe, records evidence, and strives to draw conclusions about what has happened in the past, is happening now, and what will potentially happen in the future, given the current state of scientific knowledge—which is often times woefully incomplete, and even inaccurate. The late, prominent evolutionist George Gaylord Simpson discussed the nature of science and probability several years ago in the classic textbook, Life: An Introduction to Biology, stating:
We speak in terms of "acceptance," "confidence," and "probability," not "proof." If by proof is meant the establishment of eternal and absolute truth, open to no possible exception or modification, then proof has no place in the natural sciences.
Luke A. Barnes
:
Theory testing in the physical sciences has been revolutionized in recent decades by Bayesian approaches to probability theory.
Wiki: Bayesian inference is a method of statistical inference in which Bayes' theorem is used to update the probability of a hypothesis as more evidence or information becomes available. Bayesian inference is an important technique in statistics, and especially in mathematical statistics. Bayesian updating is particularly important in the dynamic analysis of a sequence of data. Bayesian inference has found application in a wide range of activities, including science, engineering, philosophy, medicine, sport, and law.  .......and......... historical sciences, including intelligent design theory which tries to explain how most probably past events occurred. That is similar to abductive reasoning :
Wiki: Abductive reasoning is a form of logical inference which goes from an observation to a theory which accounts for the observation, ideally seeking to find the simplest and most likely explanation. In abductive reasoning, unlike in deductive reasoning, the premises do not guarantee the conclusion. One can understand the abductive reasoning as "instant-deduction to the best explanation". 3
No one can know with absolute certainty that the design hypothesis is false.  It follows from the absence of absolute knowledge, that each person should be willing to accept at least the possibility that the design hypothesis is correct, however remote that possibility might seem to him.  Once a person makes that concession, as every honest person must, the game is up.  The question is no longer whether ID is science or non-science.  The question is whether the search for the truth of the matter about the natural world should be structurally biased against a possibly true hypothesis. 4
For, we did not – and cannot -- directly observe the remote past, so origins science theories are in the end attempted "historical" reconstructions of what we think the past may have been like. Such reconstructions are based on investigating which of the possible explanations seems "best" to us on balance in light of the evidence. However, to censor out a class of possible explanations ahead of time through imposing materialism plainly undermines the integrity of this abductive method.
Methodological naturalism is the label for the required assumption of philosophical naturalism when working with the scientific method. Methodological naturalists limit their scientific research to the study of natural causes, because any attempts to define causal relationships with the supernatural are never fruitful, and result in the creation of scientific "dead ends" and God of the gaps-type hypotheses. To avoid these traps scientists assume that all causes are empirical and naturalistic; which means they can be measured, quantified and studied methodically. 5
The first difference is that historical study is a matter of probability. Any and all historical theories are supported by evidence that is not deductive in nature. We might consider them to be inferences to the best explanation, or Bayesian probabilities but they cannot be deductions. historical theories are not based on experiments, – repeatable or otherwise – nor are historical theories subject to empirical verification. The evidence for a historical theory may be empirical, but the theory itself is not. These differences mean that one cannot simply treat science and history as similar disciplines. 6
Stephen Meyer
: 
Studies in the philosophy of science show that successful explanations in historical sciences such as evolutionary biology need to provide "causally adequate" explanations—that is, explanations that cite a cause or mechanism
capable of producing the effect in question. In On the Origin of Species, Darwin repeatedly attempted to show that his theory satisfied this criterion, which was then called the vera causa (or "true cause") criterion. In the third chapter of the Origin, for example, he sought to demonstrate the causal adequacy of natural selection by drawing analogies between it and the power of animal breeding and by extrapolating from observed instances of small-scale evolutionary change over short periods of time. 7
Is the mind natural, or supernatural? and what does it tell us about the theory of intelligent design?
Descartes, the 17th-century philosopher was a dualist, proposing that our consciousness/mind has a separate reality from our body. Is there a God-created soul and spirit and consciousness which exists apart from the body? This is a scientific a philosophical and a religious question. If there are a non-physical soul and spirit, then it might not be detectable by any direct physical measurement, and therefore, it might be, by definition, supernatural. 
I agree on dualism, based on clinical experiments and testimonies, and philosophy of the mind 9. Since the mind cannot be detected physically, it is a non-physical entity, and does not belong to the realm of the physical world, and is supernatural. 
1. The mind is supernatural 
2  The effects of the mind are natural, physical, tangible, visible, and can be tested scientifically. 
Popper argued that the central property of science is falsifiability. That is, every genuinely scientific claim is capable of being proven false, at least in principle. 
So can the substance of the mind be subject to scientific scrutiny and inquiry? No. 
Can the effects of the mind subject to scientific scrutiny and testing? yes. 
According to Discovery, the theory of intelligent design holds that certain features of the universe and of living things are best explained by an intelligent cause, not an undirected process such as natural selection. 
10 
ID is a scientific theory that employs the methods commonly used by other historical sciences to conclude that certain features of the universe and of living things are best explained by an intelligent cause, not an undirected process such as natural selection.  ID theorists argue that design can be inferred by studying the informational properties of natural objects to determine if they bear the type of information that in our experience arise from an intelligent cause. The form of information which we observe is produced by intelligent action, and thus reliably indicates design, is generally called "specified complexity" or "complex and specified information" (CSI). An object or event is complex if it is unlikely, and specified if it matches some independent pattern. 
The U.S. National Academy of Sciences has however stated that "creationism, intelligent design, and other claims of supernatural intervention in the origin of life or of species are not science because they are not testable by the methods of science." 11
So they question the fact, that the action of a supernatural agent cannot be tested by the methods of science. There is, however, a shift of terminology, while Discovery points to the effects of intelligence, and how features in nature point to an intelligent agent, the academy of sciences requires that the intervention, the act per se of creation, should be possible of observation, and testing. And if it does not meet that criterion, it's not science. Is that true? 
The distinction is basically operational x historical sciences. While through operational sciences 
 following questions can be answered : 
1. What is X (
 Elucidating the components and structure )
2. What does X ( 
the action, how it works, functions, and operates )
3. What is the performance of X ( what is the efficiency etc. )
4. What is the result of the performance of  X  ( 
the result of the action. )
historical sciences ask: 
5. What is the origin of X ( how did X arise ) 
The action of X can be observed and tested in operational sciences. The action of X, however, cannot be observed directly in historical sciences, since events in the past are in question. 
Proponents of ID are accused of making a false distinction, and there is no such thing as operational x historical science. But 
Jeff Dodick writes: 
Despite the still-regnant concept of science proceeding by a monolithic "Scientific Method", philosophers and historians of science are increasingly recognizing that the scientific methodologies of the historical sciences (e.g., geology, palaeontology) differ fundamentally from those of the experimental sciences (e.g., physics, chemistry). This new understanding promises to aid education, where currently students are usually limited to the dominant paradigm of the experimental sciences, with little chance to experience the unique retrospective logic of the historical sciences. A clear understanding of these methodological differences and how they are expressed in the practice of the earth sciences is thus essential to developing effective educational curricula that cover the diversity of scientific methods. 10
And Ann Gauger uses the same line of reasoning when she writes:
Defenders of methodological naturalism often invoke definitionally or "demarcation criteria" that say that all science must be observable, testable, falsifiable, predictive, and repeatable. Most philosophers of science now dismiss these criteria because there are too many exceptions to the rules they establish in the actual practice of science. 
Not all science involves observable entities or repeatable phenomena, for example --you can't watch all causes at work or witness all events happen again and again, yet you can still make inferences about what caused unique or singular events based on the evidence available to you. Historical sciences such as archaeology, geology, forensics, and evolutionary biology all infer causal events in the past to explain the occurrence of other events or to explain the evidence we have left behind in the present. 
For such inference to work, the cause invoked must now be known to produce the effect in question. It's no good proposing flying squirrels as the cause of the Grand Canyon, or a silt deposit as the cause of the Pyramids. Squirrels don't dig giant canyons or even small ones, and silt doesn't move heavy stone blocks into an ordered three-dimensional array. 
However, we know from our experience that erosion by running water can and does produce gullies, then arroyos, and by extension, canyons. We know that intelligent agents have the necessary design capabilities to envision and build a pyramid. No natural force does. These are inferences based on our present knowledge of cause and effect or "causes now in operation." 
The theory of intelligent design also qualifies as historical science. We cannot directly observe the cause of the origin of life or repeat the events we study in the history of life, but we can infer what cause is most likely to be responsible, as Stephen Meyer likes to say, "from our repeated and uniform experience." In our experience the only thing capable of causing the origin of digital code or functional information or causal circularity is intelligence and we know that the origin of life and the origin of animal life, for example, required the production of just such things in living systems. 
Even though other demarcation criteria for distinguishing science from non-science are no longer considered normative for all branches of science, it is worth checking to see how well intelligent design fares using criteria that are relevant for a historical science. Briefly, although the designing agent posited by the theory of intelligent design is not directly observable (as most causal entities posited by historical scientists are not), the theory is testable and makes many discriminating predictions. Steve Meyer's book Signature in the Cell, Chapters 18 and 19 and Appendix A, discuss this thoroughly. 14
W
e can detect and make a distinction between the patterns and effects of a mind, and compare to the effects of natural causal agencies, physical and chemical reactions and interactions, and draw conclusions upon the results.  That's where ID kicks in, detecting design patterns, and test what is observed in the natural world, to see if they have signs of an intelligent causal agency, and compare the evidence with the efficiency of natural causes, to then, at the end, infer which explanation makes most sense, and fits best the evidence.   So intelligent design does not try to test or to detect or to identify the designer, nor try to detect and test the action of creation,
and neither is that required to detect design and infer it as the best explanation of origins
,  but examine the natural effects , and upon the results, draw inferences that can provide conclusions of the best explanation model for the most probable origin and cause of the physical parts.
So
the mere fact that a supernatural agent and its action cannot be scrutinized and observed directly and scientifically, does not disqualify ID as a scientific theory.
Paley's watchmaker argumentWilliam Paley
 (July 1743 – 25 May 1805) was an English clergyman, Christian apologist, philosopher, and utilitarian. He is best known for his natural theology exposition of the teleological argument for the existence of God in his work 
Natural Theology or Evidences of the Existence and Attributes of the Deity
, which made use of the 
watchmaker
 analogy. 1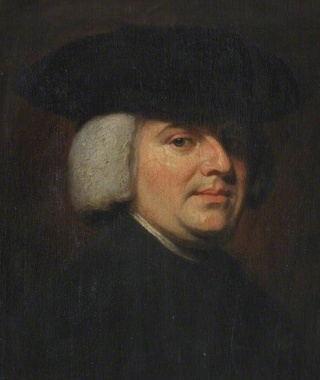 I love analogies, and Paley's 
watchmaker
 analogy is a classic: 
In WILLIAM PALEY's  book  :
Natural Theology or Evidence of the Existence and Attributes of the Deity, collected from the appearances of nature  2, page 46, he writes : 
In crossing a heath, suppose I pitched my foot against a stone and were asked how the stone came to be there, I might possibly answer, that, for anything I knew to the contrary, it had lain there for ever: nor would it perhaps be very easy to shew the absurdity of this answer. But suppose I had found a watch* upon the ground, and it should be inquired how the watch happened to be in that place, I should hardly think of the answer which I had before given, that, for anything I knew, the watch might have always been there. Yet why should not this answer serve for the watch, as well as for the stone? Why is it not as admissible in the second case, as in the first? For this 
reason
, and for no other, viz. that, when we come to inspect the watch, we perceive (what we could not discover in the stone) that 
its several parts are framed and put together for a purpose
, e.g. that they are so formed and adjusted as to produce motion, and that motion so regulated as to point out the hour of the day; that,
 if the several parts 

had been differently shaped from what they are, of a different size 

from what they are, or placed after any other manner, or in any other 

order, than that in which they are placed, either no motion at all 

would have been carried on in the machine, or none which would 

have answered the use, that is now served by it.
My comment:
Without knowing about biology as we do today, Paley made an observation, which is spot on, and has astounding significance and correctness, applied to the reality of the molecular world. Let's list the points he mentioned again:
- parts differently shaped
- different size
- placed after any other manner
- or in any other order
no motion would be the result. 
That applies precisely as well to biological systems, and cells. Each of these four points must evolve correctly, or no improved or new biological function is granted. How many mutations would be required to get from a unicellular organism to multicellular organism? Would evolution not have to go in a gradual slow, increasing manner from one eukaryotic cell to an organism with two cells,   3 cells, and so on,  to get in the end an organism with millions, and billions of cells?  
Let's suppose there were unicellular organisms, and evolutionary pressure to go from one to two cells. What and how many mutations would be required in the genome? Mutations would have to provide the change of a considerable number of internal cell functions and created NEW information for AT LEAST all four requirements mentioned by Paley, but many more, as listed here :
He continues:
To reckon up a few of the plainest of these parts, and of their offices, all tending to one result:––We see a cylindrical box containing a coiled elastic spring, which, by its endeavour to relax itself, turns round the box. We next observe a flexible chain (artificially wrought for the sake of flexure) communicating the action of the spring from the box to the fusee. We then find a series of wheels, the teeth of which catch in, and apply to, each other, conducting the motion from the fusee to the balance, and from the balance to the pointer; and at the same time, by the size and shape of those wheels, so regulating that motion, as to terminate in causing an index, by an equable and measured progression, to pass over a given space in a given time. We take notice that the wheels are made of brass, in order to keep them from rust; the springs of steel, no other metal being so elastic; that over the face of
the watch there is placed a glass, a material employed in no other part of the work, but, in the room of which, if there had been any other than a transparent substance, the hour could not be seen without opening the case.
My comment:
The choice of materials is also an essential ingredient and factor to be considered. Bones are totally different in terms of consistency than collagen - both essential for advanced multicellular organisms, and its synthesis is highly complex, ordered, it depends on the right substrates, right intake of the cell, complex mechanisms to transform brute forms of molecules into useful form, complex molecular machines, and manufacturing processes, and the information to direct the material to the right place. A lot of things to inform and to get right, in order for natural selection to choose just the right random mutations, no?  
This mechanism* being observed (it requires indeed an examination of the instrument, and perhaps some previous knowledge of the subject, to perceive and understand it; but being once, as we have said, observed and understood), the inference, we think, is inevitable; that the watch must have had a maker; that there must have existed, at some time and at some place or other, an artificer or artificers who formed it for the purpose which we find it actually to answer; who comprehended its construction, and designed its use.
My comment: Now Paley goes to address the common objections: "
 We have never observed a being of any capacity creating biological systems and life."  
I. Nor would it, I apprehend, weaken the conclusion, that we had never seen a watch made; that we had never known an artist capable of making one; that we were altogether incapable of executing such a piece of workmanship ourselves, or of understanding in what manner it was performed: all this being no more than what is true of some exquisite remains of ancient art, of some lost arts, and, to the generality of mankind, of the more curious productions of modern manufacture. Does one man in a million know how oval frames are turned? Ignorance of this kind exalts our opinion of the unseen and unknown artist's skill, if he be unseen and unknown, but raises no
doubt in our minds of the existence and agency of such an artist, at some former time, and in some place or other. Nor can I perceive that it varies at all the inference, whether the question 
arise
 concerning a human agent, or concerning an agent of a different species, or an agent possessing, in some respects, a different nature.
Objection:
Does bad design mean no design? 
Response:
II. Neither, secondly, would it invalidate our conclusion, that the watch sometimes went wrong, or that it seldom went exactly right. The purpose of the machinery, the design, and the 
designer
 might be evident, and in the case supposed would be evident, in whatever 
way
 we accounted for the irregularity of the movement, or whether we could account for it or not. It is not necessary that a machine is perfect, in order to shew with what design it was made: still less necessary, where the only question is, whether it 
were
 made with any design at all.
Objection:
We don't know the use of a particular organ in a biological system:
III. Nor, thirdly, would it bring any uncertainty into the argument, if there were a few parts of the watch, concerning which we could not discover, or had not yet discovered, in what manner they conducted to the general effect; or even some parts, concerning which we could not ascertain, whether they conduced to that effect in any manner whatever. For, as to the first branch of the case; if, by the loss, or disorder, or decay of the parts in question, the movement of the watch were found in fact to be stopped, or disturbed, or retarded, no doubt would remain in our minds as to the utility 
or 
intention of these parts, although we should be unable to investigate the manner according to which, or the connection by which, the ultimate effect depended upon their action or assistance: and the more complex is the machine, the more likely is this obscurity to arise. Then, as to the second thing supposed, namely, that there were parts, which might be spared without prejudice to the movement of the watch, and that we had proved this by experiment,––these superfluous parts, even if we were completely assured that they were such, would not vacate the reasoning which we had instituted concerning other parts. The indication of contrivance remained, with respect to them, nearly as it was before.
Objection: Physical laws, rather than design, explain the origin of complex systems:
And not less surprised to be informed, that the watch in his hand was nothing more than the result of the laws of metallic nature. It is a perversion of language to assign any law, as the efficient, operative, cause of anything. A law presupposes an agent; for it is only the mode, according to which an agent proceeds: it implies a power; for it is the order, according to which that power acts. Without this agent, without this power, which is both distinct from itself, the law does nothing; is nothing. The expression, 'the law of metallic nature,' may sound strange and harsh to a philosophic ear, but it seems quite as justifiable as some others which are more familiar to him, such as 'the law of vegetable nature'––'the law of animal nature,' or indeed as 'the law of nature' in general, when assigned as the cause of phænomena, in exclusion of agency and power; or when it is substituted into the place of these.
1. 
Credit to: 
Steven Guzzi
2. 
Jeff Miller, Ph.D.,  2011, 
God and the Laws of Science: The Laws of Probability 
http://www.apologeticspress.org/APContent.aspx?category=12&article=3726
3. Luke A. Barnes, April 7, 2017,  Testing the Multiverse: Bayes, Fine-Tuning and Typicality
https://arxiv.org/pdf/1704.01680.pdf
4. June 10, 2010, The Independent Origins Science Education course
http://iose-gen.blogspot.com.br/2010/06/introduction-and-summary.html#methnat
5. Methodological naturalism
http://rationalwiki.org/wiki/Methodological_naturalism
6. Methodological Naturalism, Science and History
http://simplyphilosophy.org/methodological-naturalism-science-and-history/
7. Stephen C. Meyer, Darwin's Doubt pg.162
8.
https://reasonandscience.catsboard.com/t1284-near-death-experience-evidence-of-dualism
9.
https://reasonandscience.catsboard.com/t1662-the-mind-is-not-the-brain
10. Center for Science and Culture  Frequently Asked Questions
http://www.discovery.org/id/faqs/
11. Intelligent design and science
https://en.wikipedia.org/wiki/Intelligent_design_and_science
12. John Oakes, May 5, 2013, Is human thought evidence of the supernatural or of the existence of God?
http://evidenceforchristianity.org/is-human-thought-evidence-of-the-supernatural-or-of-the-existence-of-god/
13. Jeff Dodick,  Rediscovering the Historical Methodology of the Earth Sciences by Analyzing Scientific Communication Styles
http://serc.carleton.edu/files/serc/dodickargamon-f.pdf
14. http://www.evolutionnews.org/2015/11/more_on_the_mec100891.html
15. https://evolutionnews.org/2017/09/intelligent-design-and-methodological-naturalism-no-necessary-contradiction/


Last edited by Otangelo on Sat Nov 21, 2020 8:10 am; edited 44 times in total