Evidence of the historical Jesus
https://reasonandscience.catsboard.com/t1676-evidence-of-the-historical-jesus
Fullfilled prophecies in the Bible
https://reasonandscience.catsboard.com/t2435-fullfilled-prophecies-in-the-bible
The shroud of Turin
 EXTRAORDINARY evidence of Christ's resurrection
https://reasonandscience.catsboard.com/t1688-shroud-of-turin
Did Jesus Exist? Bart Ehrman at the FFRF Conference.
"There is a lot of evidence. There is so much evidence… I know in the crowds you hang around with, it's commonly thought that Jesus did not exist. Let me tell you, once you get outside of your conclave, there's nobody. This is not even an issue for scholars of antiquity. There is no scholar in any college or university in the Western world, who teaches classics, ancient history, New Testament, early Christianity, any related field, who doubts that Jesus existed…
"The reason people think Jesus existed is because he is abundantly attested in early sources… Early and independent sources indicated certainly that Jesus existed… I think atheists have done themselves a disservice by jumping on the bandwagon of mythicism because it makes you look foolish to the outside world."
Tomb exploration reveals first archaeological evidence of Christianity from the time of Jesus
https://www.sciencedaily.com/releases/2012/02/120228102137.htm
The archaeological examination by the robotic camera of an intact first-century tomb in Jerusalem has revealed a set of limestone Jewish ossuaries or "bone boxes" that are engraved with a rare Greek inscription and a unique iconographic image that the scholars involved identify as distinctly Christian.
Ancient 'Bone Box' Called Oldest Christian Artifact
April 20, 2012
https://www.livescience.com/19806-hebrew-inscription-jonah-ossuary.html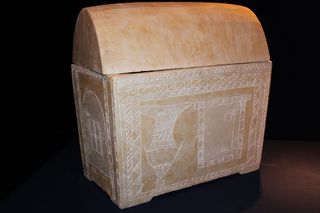 Long-unrecognized lettering confirms that first-century artifacts found within an ancient Jerusalem tomb are the earliest representations of Christianity ever found, researchers say.
Two Hebrew scholars who examined photographs showing the inside of the tomb agree that markings on an ossuary — a box made to hold human remains — are stylized letters that spell out the name of Jonah, the researchers said Thursday (April 19). Jonah was the Old Testament prophet whose story of being swallowed by a great fish was embraced by the early followers of Jesus.
The tomb, located 6.5 feet (2 meters) below an apartment building in the East Talpiot neighborhood of Jerusalem, was discovered in 1981 but resealed after Orthodox Jewish groups opposed its excavation. Two decades later, the group got license to enter the tomb, which has been dated to before A.D. 70.
If they fully understand these drawings, the researchers said, then they have found the oldest Christian artifacts, the earliest Christian art and the first evidence of faith in Jesus' resurrection. Similar depictions of Jonah were used by later Christian groups and became an important expression of the faith in later centuries.
The Case of the Ossuary of Shimon bar Jonah
http://www.sevenstarhand.org/Shimon_bar_Jonah/
In Jerusalem I spoke to many Franciscan priests who all read, finally, though reluctantly, that the bones of Simon Bar Jona (St. Peter) were found in Jerusalem, on the Franciscan monastery site called, "Dominus Flevit" (where Jesus was supposed to have wept over Jerusalem), on the Mount of Olives. The pictures show the story. The first show an excavation where the names of Christian Biblical characters were found on the ossuaries (bone boxes). The names of Mary and Martha were found on one box and right next to it was one with the name of Lazarus, their brother. Other names of early Christians were found on other boxes. Of greatest interest, however, was that which was found within twelve feet from the place where the remains of Mary, Martha and Lazarus were found—the remains of St. Peter. They were found in an ossuary, on the outside of which was clearly and beautifully written in Aramaic, "Simon Bar Jona".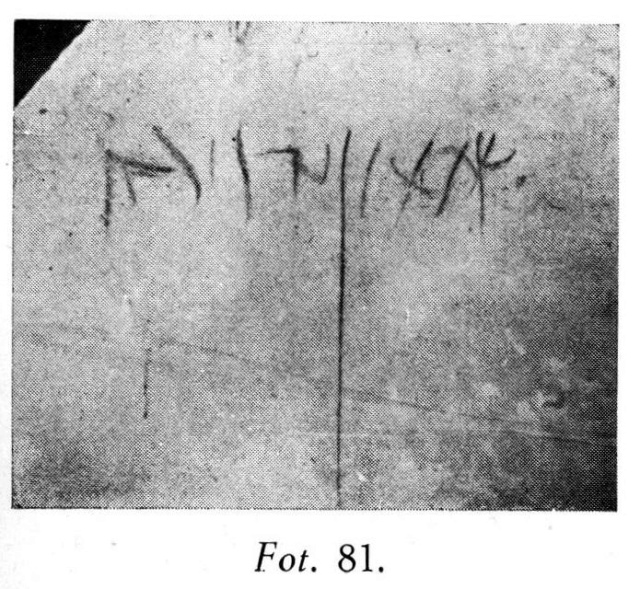 Atheists on the Jesus of history.
No atheist, as far as I know, really believes that Jesus rose from the dead as an act of God. If they did, they wouldn't be atheists. But many atheist historians have noted the good evidence we have for Jesus for certain aspects of his life. Most surprisingly the atheist historian Gerd Ludemann would write:
"It may be taken as historically certain that Peter and the disciples had experiences after Jesus's death in which Jesus appeared to them as the risen Christ".
Jeffery Lowder, a writer at Secular Web, believes that we have sufficient reason to believe that "…the burial of Jesus by Joseph of Arimathea has a high final probability" . This is important for the case for the resurrection as it affirms that Jesus' body was really in the tomb in the first place. This would then require the historian to have a sufficient historical explanation for how the tomb became empty apart from the unanimous testimony of a resurrection.
Generally speaking of Jesus' ministry Neil Carter writes that "While highly colored by religious bias, the amount of information we have about Jesus is still impressive in comparison to any other non-official person of his time, even when pared down the most essential details" .
The 'James, son of Joseph, brother of Jesus' ossuary
https://www.premierchristianity.com/Past-Issues/2017/March-2017/9-archaeology-finds-that-confirm-the-New-Testament
James the brother of Jesus was martyred in AD 62. A mid first century AD chalk ossuary discovered in 2002 bears this inscription: "James, son of Joseph, brother of Jesus" ("Ya'akov bar Yosef akhui di Yeshua")
The ossuary has provoked controversy as the inscription was originally suspected of being a forgery. However, two eminent paleogrophers confirmed it authentic in 2012. New Testament scholar Ben Witherington states: "If, as seems probable, the ossuary found in the vicinity of Jerusalem and dated to about AD 63 is indeed the burial box of James, the brother of Jesus, this inscription is the most important extra-biblical evidence of its kind."
The greatest fact of history is the resurrection of our Lord and Savior Jesus Christ. The resurrection of Christ was witnessed by His disciples, as well as many others. The disciples were afraid after Jesus died and went into hiding. It's only because they witnessed Jesus having rose from the dead that they had the courage to preach the Christian Gospel at the risk of being put to death.
Christianity would not have succeeded if Christ had not risen from the dead. The disciples wouldn't have had the courage to preach that Christ is Lord and Savior and that salvation is only through His name if they really believed Christ was still dead.
The unique message of the Christian Gospel that men cannot save themselves, as the other religions taught, and that only through Christ's atoning work on the Cross can men be saved was an unwelcome message and could not have been invented or originated from men. The early Christians were threatened with torture and death for preaching such a message.
The Apostles performed signs and wonders as evidence of their authority. We could not have even gotten the Christian Scriptures and the spread of the Christian faith without the Apostles providing objective (scientific) evidence that they spoke for God. All of this constitutes forensic science supporting the Christian Scriptures to be the Word of God. Therefore, we can trust that the Bible we now have is of divine and supernatural origin and that the men who wrote the original Scriptures were, indeed, guided by God so that it was error free.
There are numerous scientific truths in the Bible giving evidence that the writers of Scripture were, indeed, guided by God. For example, the Bible tells us in Isaiah 40:22 that the Earth is a sphere: "He sits enthroned above the circle of the earth, and its people are like grasshoppers. He stretches out the heavens like a canopy, and spreads them out like a tent to live in" (KJV). The word "circle" in the passage comes from the original Hebrew word meaning "sphere."
In Job 26:7 we read that the Earth is suspended in space: "He spreads out the northern skies over empty space; he suspends the earth over nothing" (NIV).
In Isaiah 55:10 we read about the evaporation and condensation cycle: "As the rain and the snow come down from heaven, and do not return to it without watering the earth and making it bud and flourish, so that it yields seed for the sower and bread for the eater" (NIV).
In Psalm 8:8, the Bible states that there are ocean currents in the depths of the sea, something only discovered in modern times. There are many more examples that can be cited.
It is from science we know that the Bible is God's Word and, therefore, it is totally scientific to judge the scientific theories of men by Scripture. We need not prove scientifically everything in the Bible to know that it's true. That's not necessary because, as mentioned, once it has been shown from science that the Bible must be of divine origin then it stands to reason that whatever Scripture teaches on any subject must be true. No further external or scientific evidence is necessary.
The Authenticity of the Ossuary of James
http://www.americanchronicle.info/Home/TabId/514/ArticleId/38/the-authenticity-of-the-ossuary-of-james.aspx
August 30, 2015
Golan was dragged through 7 years of trial and 12,000 pages of testimony, during which time no evidence of wrong doing was produced. Not one single authority could be produced who would professionally deny the authenticity of the ossuary and its inscription, thus relieving Goled of any charges of fraud. Does this remind you of any Gospel story where the Jews tried in vain to find a witness against Jesus?
On the contrary, Andre Lemaire, an internationally renowned paleographer at the Sorbonne, and Ada Yardeni of Hebrew University in Israel, both confirmed the inscription's authenticity.
43 sources/11 secular (Thallus, Pliny, Suetonius, Tacitus, Josephus, etc.) mentioning something about Jesus, just as many secular sources as a famous Roman contemporary leader in Jesus's day, Tiberius Caesar is an incredible storehouse of evidence of mentions of Jesus. Even agnostic Bart Ehrman claims there is much evidence for a historical Jesus. In fact, the brief information given by the secular sources taken together shows a remarkable picture consistent with the NT information of the claims of Jesus. However, even without them the New Testament documents (27) would be enough, since the NT documents have gaps far shorter from the original events to the writings and writings to the copies than all other ancient historical documents/persons, showing authentic document reliability, a passing of the bibliographical test, which is a mark for historical authenticity. Thus, one could not object to Jesus based upon historical grounds, only philosophical and religious grounds.
Hostile Non-Biblical Pagan Witnesses
There are a number of ancient classical accounts of Jesus from pagan Greek sources. These accounts are generally hostile to Christianity and try to explain away the miraculous nature of Jesus and the events that surrounded his life. Let's look at these hostile accounts and see what they tell us about Jesus:
   Thallus (52AD)
   Thallus is perhaps the earliest secular writer to mention Jesus and he is so ancient that his writings don't even exist anymore. But Julius Africanus, writing around 221AD does quote Thallus who had previously tried to explain away the darkness that occurred at the point of Jesus' crucifixion:
   "On the whole world there pressed a most fearful darkness; and the rocks were rent by an earthquake, and many places in Judea and other districts were thrown down. This darkness Thallus, in the third book of his History, calls, as appears to me without reason, an eclipse of the sun."
(Julius Africanus, Chronography, 18:1)
   If only more of Thallus' record could be found, we would see that every aspect of Jesus' life could be verified with a non-biblical source. But there are some things we can conclude from this account: Jesus lived, he was crucified, and there was an earthquake and darkness at the point of his crucifixion.
   Pliny the Younger (61-113AD)
   Early Christians are also described in secular history. Pliny the Younger, in a letter to the Roman emperor Trajan, describes the lifestyles of early Christians:
   "They (the Christians) were in the habit of meeting on a certain fixed day before it was light, when they sang in alternate verses a hymn to Christ, as to a god, and bound themselves by a solemn oath, not to any wicked deeds, but never to commit any fraud, theft or adultery, never to falsify their word, nor deny a trust when they should be called upon to deliver it up; after which it was their custom to separate, and then reassemble to partake of food—but food of an ordinary and innocent kind."
   This EARLY description of the first Christians documents several facts: the first Christians believed that Jesus was GOD, the first Christians upheld a high moral code, and these early followers et regularly to worship Jesus.
   Suetonius (69-140AD)
   Suetonius was a Roman historian and annalist of the Imperial House under the Emperor Hadrian. His writings about Christians describe their treatment under the Emperor Claudius (41-54AD):
   "Because the Jews at Rome caused constant disturbances at the instigation of Chrestus (Christ), he (Claudius) expelled them from the city (Rome)."
(Life of Claudius, 25:4)
   This expulsion took place in 49AD, and in another work, Suetonius wrote about the fire which destroyed Rome in 64 A.D. under the reign of Nero. Nero blamed the Christians for this fire and he punished Christians severely as a result:

   "Nero inflicted punishment on the Christians, a sect given to a new and mischievous religious belief."
(Lives of the Caesars, 26.2)
   There is much we can learn from Suetonius as it is related to the life of early Christians. From this very EARLY account, we know that Jesus had an immediate impact on his followers. They believed that Jesus was God enough to withstand the torment and punishment of the Roman Empire. Jesus had a curious and immediate impact on his followers, empowering them to die courageously for what they knew to be true.
   Tacitus (56-120AD)
   Cornelius Tacitus was known for his analysis and examination of historical documents and is among the most trusted of ancient historians. He was a senator under Emperor Vespasian and was also proconsul of Asia. In his "Annals' of 116AD, he describes Emperor Nero's response to the great fire in Rome and Nero's claim that the Christians were to blame:
   "Consequently, to get rid of the report, Nero fastened the guilt and inflicted the most exquisite tortures on a class hated for their abominations, called Christians by the populace. Christus, from whom the name had its origin, suffered the extreme penalty during the reign of Tiberius at the hands of one of our procurators, Pontius Pilatus, and a most mischievous superstition, thus checked for the moment, again broke out not only in Judea, the first source of the evil, but even in Rome, where all things hideous and shameful from every part of the world find their centre and become popular."
   In this account, Tacitus confirms for us that Jesus lived in Judea, was crucified under Pontius Pilate, and had followers who were persecuted for their faith in Christ.
   Mara Bar-Serapion (70AD)
   Sometime after 70AD, a Syrian philosopher named Mara Bar-Serapion, writing to encourage his son, compared the life and persecution of Jesus with that of other philosophers who were persecuted for their ideas. The fact that Jesus is known to be a real person with this kind of influence is important. As a matter of fact, Mara Bar-Serapion refers to Jesus as the "Wise King":
   "What benefit did the Athenians obtain by putting Socrates to death? Famine and plague came upon them as judgment for their crime. Or, the people of Samos for burning Pythagoras? In one moment their country was covered with sand. Or the Jews by murdering their wise king?…After that their kingdom was abolished. God rightly avenged these men…The wise king…Lived on in the teachings he enacted."
   From this account, we can add to our understanding of Jesus. We can conclude that Jesus was a wise and influential man who died for his beliefs. We can also conclude that his followers adopted these beliefs and lived lives that reflected them to the world in which they lived.
   Phlegon (80-140AD)
   In a manner similar to Thallus, Julius Africanus also mentions a historian named Phlegon who wrote a chronicle of history around 140AD. In this history, Phlegon also mentions the darkness surrounding the crucifixion in an effort to explain it:
   "Phlegon records that, in the time of Tiberius Caesar, at full moon, there was a full eclipse of the sun from the sixth to the ninth hour."
(Africanus, Chronography, 18:1)
   Phlegon is also mentioned by Origen (an early church theologian and scholar, born in Alexandria):
   "Now Phlegon, in the thirteenth or fourteenth book, I think, of his Chronicles, not only ascribed to Jesus a knowledge of future events . . . but also testified that the result corresponded to His predictions."
(Origen Against Celsus, Book 2, Chapter 14)
   "And with regard to the eclipse in the time of Tiberius Caesar, in whose reign Jesus appears to have been crucified, and the great earthquakes which then took place … " (Origen Against Celsus, Book 2, Chapter 33)
   "Jesus, while alive, was of no assistance to himself, but that he arose after death, and exhibited the marks of his punishment, and showed how his hands had been pierced by nails."
(Origen Against Celsus, Book 2, Chapter 59)
   From these accounts, we can add something to our understand of Jesus and conclude that Jesus had the ability to accurately predict the future, was crucified under the reign of Tiberius Caesar and demonstrated his wounds after he was resurrected!
   Lucian of Samosata: (115-200 A.D.)
   Lucian was a Greek satirist who spoke sarcastically of Christ and Christians, but in the process, he did affirm that they were real people and never referred to them as fictional characters:
   "The Christians, you know, worship a man to this day—the distinguished personage who introduced their novel rites, and was crucified on that account….You see, these misguided creatures start with the general conviction that they are immortal for all time, which explains the contempt of death and voluntary self-devotion which are so common among them; and then it was impressed on them by their original lawgiver that they are all brothers, from the moment that they are converted, and deny the gods of Greece, and worship the crucified sage, and live after his laws. All this they take quite on faith, with the result that they despise all worldly goods alike, regarding them merely as common property."
(Lucian, The Death of Peregrine. 11-13)
   From this account we can add to our description and conclude that Jesus taught about repentance and about the family of God. These teachings were quickly adopted by Jesus' followers and exhibited to the world around them.
   Celsus (175AD)
   This is the last hostile 'pagan' account we will examine (although there are many other later accounts in history). Celsus was quite hostile to the Gospels, but in his criticism, he unknowingly affirms and reinforces the authors and their content. His writing is extensive and he alludes to 80 different Biblical quotes, confirming their early appearance in history. In addition, he admits that the miracles of Jesus were generally believed in the early 2nd century! Here is a portion of his text:
   "Jesus had come from a village in Judea, and was the son of a poor Jewess who gained her living by the work of her own hands. His mother had been turned out of doors by her husband, who was a carpenter by trade, on being convicted of adultery [with a soldier named Panthéra (i.32)]. Being thus driven away by her husband, and wandering about in disgrace, she gave birth to Jesus, a bastard. Jesus, on account of his poverty, was hired out to go to Egypt. While there he acquired certain (magical) powers which Egyptians pride themselves on possessing. He returned home highly elated at possessing these powers, and on the strength of them gave himself out to be a god."
   Celsus admits that Jesus was reportedly born of a virgin, but then argues that this could supernatural account could not be possible and offers the idea that he was a bastard son of a man named Panthera (an idea borrowed from Jews who opposed Jesus at the time). But in writing this account, Celsus does confirm that Jesus had an earthly father who was a carpenter, possessed unusual magical powers and claimed to be God.
http://dmc.members.sonic.net/sentinel/naij3.html
HISTORICAL RECORDS

Roman historian Cornelius Tacitus recorded information pertaining to Jesus, thus removing the only supporting source for His existence as being in the New Testament. In 115 A.D., Tactius wrote about the great fire in Rome, "Consequently, to get rid of the report, Nero fastened the guilt and inflicted the most exquisite tortures on a class hated for their abominations, called Christians by the populace. Christus, from whom the name had its origin, suffered the extreme penalty during the reign of Tiberious at the hands of one of our procurators, Pontius Pilatus, and a most mischievous superstition, thus checked for the moment, again broke out not only in Judea, the first source of the evil, but even in Rome, where all things hideous and shameful from every part of the world find their center and become popular.

Accordingly, an arrest was first made of all who pleaded guilty; then upon their information, an immense multitude was convicted, not so much of the crime of firing the city, as of hatred against mankind. Mockery of every sort was added to their deaths, Covered with the skins of beasts, they were torn by dogs and perished, or were nailed to crosses, or were doomed to the flames and burnt, to serve as a nightly illumination, when daylight had expired. Nero offered his gardens for the spectacle, and was exhibiting a show in the circus, while he mingled with the people in the dress of charioteer or stood aloft on a car. Hence, even for criminals who deserved extreme and exemplary punishment, there arose a feeling of compassion; for it was not, as it seemed, for the public good, but to glut one man's cruelty, that they were being destroyed."

It is believed by some scholars that Tactius gained his information about Christ from official records, perhaps actual reports written by Pilate. Tactius also wrote about the burning of the Jerusalem temple by the Romans in 70 A.D. The Christians are mentioned as a group that were connected with these events. "All we can gather from this reference is that Tactius was also aware of the existence of Christians other than in the context of their presence in Rome," states Habermas. Gaius Suetonius Tranquillas, chief secretary of Emperor Hadrian, wrote, "Because the Jews at Rome caused continuous disturbances at the instigation of Chrestus, he expelled them from the City." Chrestus is a variant spelling of Christ. Suetonius refers to a wave of riots that broke out in a large Jewish community in Rome during the year 49 A.D. As a result, the Jews were banished from the city.

Jewish historian Flavius Josephus, a member of a priestly family and who became a Pharisee at the age of 19, became the court historian for Emperor Vespasian. In the Antiquities, he wrote about many persons and events of first century Palestine. He makes two references to Jesus. The first reference is believed associated with the Apostle James. "...he brother of Jesus, who was called Christ." He also wrote, "At this time there was a wise man who was called Jesus. And his conduct was good and (he) was known to be virtuous. And many people from among the Jews and other nations became his disciples. Pilate condemned him to be crucified and to die. And those who had become his disciples did not abandon his discipleship. They reported that he had appeared to them three days after his crucifixion and that he was alive, accordingly, he was perhaps the messiah concerning whom the prophets have recounted wonders." These historical writings predated the Old Testament. Josephus died in 97 A.D.

Before Tacitus, Suetonius or Josephus, Thallus wrote about the crucifixion of Jesus. His writing date to circa 52 A.D. and the passage on Jesus was contained in Thallus' work on the Eastern Mediterranean world from the Trojan War to 52 A.D. Thallus noted that darkness fell on the land at the time of the crucifixion. He wrote that such a phenomenon was caused by an eclipse. Though Christ was not proclaimed a deity until the fourth century, Pliny the Younger, a Roman author and administrator who served as the governor of Bithynia in Asia Minor, wrote in 112 A.D., two hundred years before the "deity" proclamation, that Christians in Bithynia worshipped Christ.

Two references have been made to a report by Pontius Pilate. The references include Justin Martyr (150 A..D.) and Tetullian (200 A.D.). Both references correspond with the fact that there was an official document in Rome from Pilate. The Pilate report detailed the crucifixion but also reported acts of miracles. Emperor Tiberius acted on Pilate's report, according to Tertullian, to the Roman Senate. "Tiberius accordingly, in whose days the Christian name made its entry into the world, having himself received intelligence from Palestine of events which had clearly shown the truth of Christ's divinity, brought the matter before the senate, with his own decision in favor of Christ. The senate, because it had not given the approval itself, rejected his proposal. Caesar held to his opinion, threatening wrath against all accusers of the Christians."

RECORDED IN THE TALMUD

The Talmud, which consists of Jewish traditions handed down orally from generation to generation, was organized by Rabbi Akiba before his death in 135 A.D. The writings in the Talmud embrace the legal, ritual and exegetical commentaries that have developed right down to contemporary times. In Sanhedrin 43a, reference to Jesus is found. "On the eve of the Passover, Yeshu was hanged. For forty days before the execution took place, a herald went forth and cried, 'He is going forth to be stoned because he has practiced sorcery and enticed Israel to apostasy. Any one who can say anything in his favor, let him come forward and plead on his behalf. But since nothing was brought forward in his favor, he was hanged on the eve of the Passover."If Jesus had been stoned, his death would have been at the hands of the Jews. The fact he was crucified shows that the Romans intervened. The Talmud also speaks of five of Jesus' disciples and recounts their standing before judges who made individual decisions about each one, deciding that they should be executed. No deaths are recorded.

Other Talmud references to Jesus indicated that Jesus was "treated differently from others who led the people astray, for he was connected with royalty." These Talmud accounts were written long before the New Testament was assembled. They provide clear evidence that Jesus did live. The Talmud does not embrace Christ as a deity and would have no reason to sanction his existence. The Talmud also states that Jesus was 33 or 34 years old when he died. The risen Christ is the foundation of Christianity. But Christ would have to have lived and died before His resurrection could become an historical factor.

Toledoth Jesu is also part of Jewish writing, as well. The disputed text states that the disciples of Jesus had planned to steal the fallen body of Christ. However, a gardener named Juda discovered their plans and dug a new grave in his garden. Then he removed Jesus' body from Joseph's tomb and placed it in his own newly dug grave. The disciples came to the original tomb, found Jesus' body gone and proclaimed him risen. The Jewish leaders also proceeded to Joseph's tomb and found it empty. Juda then took them to his grave and dug up the body of Jesus. The Jewish leaders were greatly relieved and wanted to take the body. Juda replied that he would sell them the body of Jesus and did so for thirty pieces of silver. The Jewish priests then dragged Jesus' body through the streets of Jerusalem. Strangely enough, Juda and Judas are similar, in the Talmud Juda receives thirty pieces of silver and in the New Testament Judas receives thirty pieces of silver. Shortly after this time, the Emperor decreed that grave robbing in Palestine would be a capital offense.

These commentaries have been discredited by Jewish and Christian scholars. The anti-Christian commentary was created in the fifth century. The importance of this passage, historically correct or not, is to place Jesus in the tomb of Joseph after crucifixion and to record the consternation of the Jewish Priests. This places historic significance on the fact that Jesus did live and die in history. He was not a myth.

The New Testament speaks of a census at the time of Christ's birth. Historical records indicate that a census was ordered in Syria and Judea between 6 and 5 B.C. and 5 and 6 A.D. Returning to a person's home city was definitely the practice of the time. Luke refers to Quirinius being governor of Syria during the time of the census, again historically correct.

The second century Greek satirist Lucian, though speaking derisively of Jesus and the early Christians, does establish the worship of Christ within the first century of his death. "The Christians, you know, worship a man to this day, the distinguished personage who introduced their novel rites, and was crucified on that account...You see, these misguided creatures start with the general conviction that they are immortal for all time, which explains the contempt of death and voluntary self-devotion which are so common among them; and then it was impressed on them by their original lawgiver that they are all brothers, from the moment that they are converted, and deny the gods of Greece, and worship the crucified sage, and live after his laws. All this they take quite on faith, with the result that they despise all worldly goods, alike, regarding them merely as common property."

THE BURIAL CAVE OF CAIAPHAS, THE LATEST FIND

The New Testament refers to the High Priest Caiaphas. Records of the Temple of Jerusalem where destroyed and history has not been able to verify that Caiaphas, like Christ, existed. If no evidence existed of Caiaphas when the New Testament was embraced by the Christians of the second century, then it would have been a fact lost to history. But now, 1,950 years after the crucifixion of Jesus, a public works project building a water park in November 1990 accidentally uncovered an ancient burial cave. The inscription in the burial chamber was that of the Caiaphas family. The Caiaphas name had only been mentioned in the New Testament and by Flavius Josephus, no Jewish records have been found with Caiaphas' name linked to being the high priest. The remains of a 60-year-old man were found in the burial cave that may have been the High Priest Caiaphas. The inscription on his craved ossuary, fit for a high priest, was the name Yehosef bar Qafa (Joseph, son of Caiaphas). Coins found in the cave were bronze minted in 42/43 (C.E.) during the reign of Herod Agrippa I. These are similar to images of coins found on the Shroud of Turin Ð believed by many scientists to be the burial shroud of Christ.

According to Ronny Reich in an article in Biblical Archaeology Review, "Very few of the hundreds of people who walk through the pages of the Hebrew Bible and the New Testament have been attested in archeological finds. Now, to that small list, we may add, in all probability, the high priest who presided at Jesus' trial, or at least a member of his family." It adds, "From the period between the second century B.C.E. and the second century C.E., there are only six such names, and perhaps you will exclude one or two of these because they are names of rulers or former rulers. Three of these names, however, are especially pertinent here because they, like Caiaphas, come from priestly families."

The New Testament only refers to the High Priest as Caiaphas, but Josephus refers to him as Joseph, who was called Caiaphas of the high priesthood. Joseph or Caiaphas was the high priest in Jerusalem between 18 and 36 C.E.

The debate over the divinity of Christ may never end, but historical evidence has become more supportive of the fact that Jesus can be proved historically to have lived, to have been a dominant figure during his lifetime and of a major concern to the establishment of the Temple and of Rome. What his exact words were, may have been lost in history. Robin Lane Fox writes in The Unauthorized Version, Truth and Fiction in the Bible, "Recognition does not require historical truth...In the Bible we recognize a human awareness in what scores of anonymous authors have written. This level of recognition is not at all the same as reverence for the Bible as a handbook for life, a role for which its detail is not well suited. The Gospels are not often specific on detailed points of conduct, and as a handbook they would be very patchy indeed. Those who want such details have to look back to the Hebrew books of law...As for the four Gospels, the idea that they usually give us Jesus' exact words in their exact context is a popular mirage; there are too many disagreements.' She adds, "In the Bible, therefore, we recognize human truth even when the stories themselves are untrue."

CONCLUSION

Though the New Testament has many historical errors, the fact is that many of its points have been proven historically correct. Roman historians, Jewish historians, the finding of the Gnostic materials at Nag Hammadi and now the finding of Caiaphas' burial cave, establishes an historic fact that Jesus lived and died in a time and a place described in the New Testament. Some of the evidence supporting these writings surfaced nearly 2000 years later, adding a strong rule of evidence toward their historic accuracy. Many books were omitted from the compilation of the New Testament, the writings of John and of Mary, for instance, were never included in the scriptures. But the same is true with the Old Testament. It was the early church father, in the case of the New Testament, that made the decisions on the composition of the New Testament.
http://www.sciencemeetsreligion.org/blog/2014/06/is-the-bible-supported-by-modern-archaeology/
there are numerous archaeological findings that confirm at least a few key facts of New Testament history:
   Temple Mount platform. As is well known, the present-day "wailing wall" in Jersualem is a remnant of the second temple. Also, recent archeological evidence confirms that the Jerusalem temple mount platform was expanded by Herod the Great. The temple mount was mentioned several times in the New Testament, for example in Matt. 21:12-14, when Jesus overturned tables of money-changers [Cline2009, pg. 83].
   Inscription mentioning Pontius Pilate. One of the most important finds is a Latin inscription, dating to 30 CE, which explicitly mentions Pontius Pilate, the governor of Palestine who sentenced Jesus to death. This was found in the theater at Caesarea during excavations by an Italian-led expedition in 1961. It reads, "Pontius Pilate, the Prefect of Judaea, has dedicated to the people of Caesarea a temple in honor of Tiberius." [Cline2009, pg. 100].
   Capernaum. Several archaeological investigations have uncovered the remains of cities near the Sea of Galilee, where Jesus was raised, including Sepphoris, Capernaum and Nazareth. These excavations have confirmed that not only were these areas inhabited during the first century CE, but they were largely Jewish rather than Greek or Roman. For example, excavations in Capernaum, where Jesus settled and preached before leaving for Jerusalem, have uncovered a Jewish synagogue and other indications of a prosperous Jewish community [Cline2009, pg. 105].
   Nazareth. In 2009 a house was discovered on the hills at Nazareth that contains pottery shards dated to between 100 BCE and 100 CE. The analysis concludes that "the dwelling and older discoveries of nearby tombs in burial caves suggest that Nazareth was an out-of-the-way hamlet of around 50 houses on a patch of about four acres … populated by Jews of modest means." While no one fancies that this structure was Jesus' actual home, it does counter the claims of those who have argued that Nazareth was uninhabited at the time of Jesus' childhood, and that the mention of Nazareth in the New Testament was a mythic creation of later writers and editors [Ehrman2012, pg. 216].
   Ossuary of Caiaphas. John 11:49-53; 18:14 mentions Caiaphas, the Jewish high priest who presided over the trial of Jesus. In 1990 archaeologists discovered a stone ossuary with the inscription "Yehosef bar Qafa" (Aramaic for Joseph, son of Caiaphas). According to Josephus, Caiaphas' full name was Joseph Caiaphas [Cline2009, pg. 112].
   Christians in Suetonius. The Roman historian Suetonius briefly mentions the early Christians in his book The Lives of the Twelve Caesars. In his recounting of the reign of Emperor Claudius, who reigned 41 to 54 CE, Suetonius refers to the expulsion of Christian Jews by Claudius: "Since the Jews constantly made disturbances at the instigation of Chrestus, he [Claudius] expelled them from Rome." Since it is highly unlikely that a later Christian scribe or anyone else partial to Christianity would have called Jesus "Chrestus" or mistakenly described him as living in Rome in 49 CE, or called him a troublemaker, most historians agree that the passage is genuine [Suetonius2014].
https://www.youtube.com/watch?v=spPeRpAegF0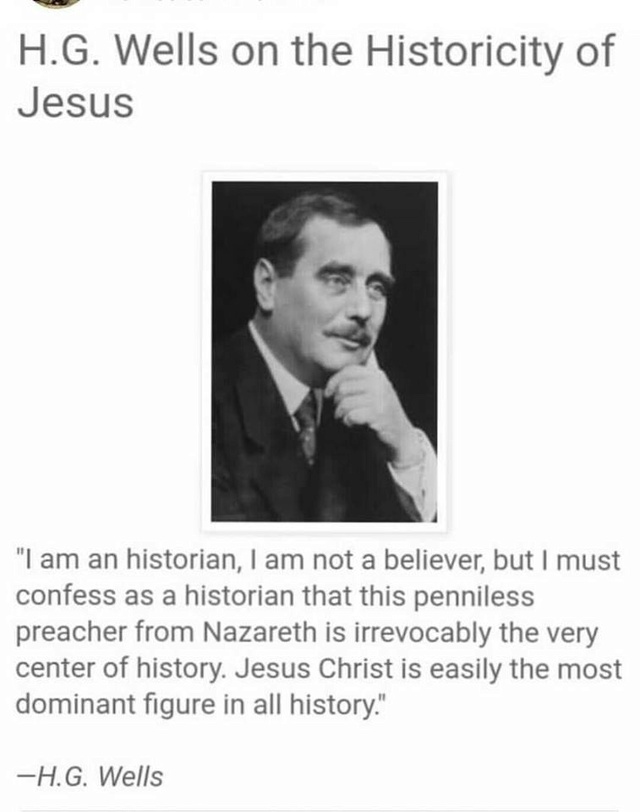 Even hostile witnesses attest to the truth of the crucifixion event:
http://pleaseconvinceme.com/2012/are-the-gospels-a-reliable-eyewitness-account-of-the-life-of-jesus/
Secular Non Biblical Sources For The Existence Of The Lord Jesus Christ in History
https://www.christianforums.com/threads/secular-non-biblical-sources-for-the-existence-of-the-lord-jesus-christ-in-history.8046678/
www.apologeticsguy.com/2013/03/good-friday-jesus-myth
http://pleaseconvinceme.com/2012/is-there-any-evidence-for-jesus-outside-the-bible/
https://youtu.be/EsJWNrqqpO8 - video (5 mins - hostile ancient witnesses to Jesus life & crucifixion)
http://www.ichthus.info/CaseForChrist/Archeology/intro.html
http://lgchurchofchrist.com/Evidence%20from%205%20early%20Pagan.htm
http://www.tektonics.org/lp/nowayjose.php
http://pleaseconvinceme.com/2012/is-there-any-evidence-for-jesus-outside-the-bible/
http://reasonsforjesus.com/a-list-of-extra-biblical-sources-for-the-historical-jesus/?fbclid=IwAR0gIXc4VFK4FhiHHp1plqFaWtT4m83ks-ciERCcsqeO96arAtQS2JFuCYs


Last edited by Otangelo on Wed Mar 24, 2021 10:01 pm; edited 25 times in total