Prokaryotic vs. Eukaryotic Cells: What's the Difference?
https://reasonandscience.catsboard.com/t2999-eukaryotic-cells-vs-prokaryotic-cells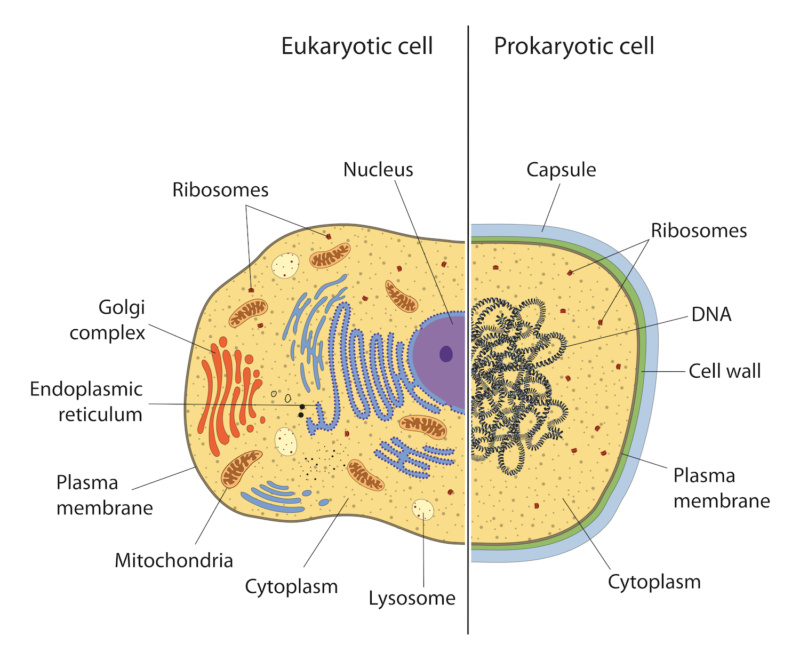 The main differences between prokaryotic and eukaryotic cells are the presence of a nucleus, the size and complexity of the ribosomes, how the cells reproduce and the presence of a cell wall.
a nucleus surrounded by a nuclear envelope that consists of two lipid membranes.
meiosis and mitosis during cell division
several other membrane-bound organelles
mitochondria
rough and smooth endoplasmic reticulum
golgi complex
chloroplasts
1. https://www.livescience.com/65922-prokaryotic-vs-eukaryotic-cells.html